39th Annual Truckee Ski & Snowboard Swap
November 5

th

| 11am-4pm | Truckee Recreation Center
Come to the Ski Swap for new and used winter equipment for the entire family. Come join the fun and look for bargains. Local reps from ski shops and resorts will be on hand to answer your questions. 
From Truckee Donner Parks and Rec
The Odd Couple, presented by Truckee Community Theater
November 4th-13th | 7-9pm |  Truckee Community Arts Center
This Neil Simon classic comedy opens as a group of the guys assemble for cards in the apartment of divorced Oscar Madison. And if the mess is any indication, it's no wonder that his wife left him. Late to arrrive is Felix Unger, who has just been separated from his wife. Fastidious, depressed, and none to tense, Felix seems suicidal, but as the action unfolds, Oscar becomes the one with murder on his mind when the clean freak and the slob ultimately decide to room together with hilarious results as The Odd Couple is born.
From The Truckee Comunity Theater
Soroptishop Holiday Market
November 17th

| 5:30-8:30pm

| Truckee Recreation Center 
Start your Holiday shopping season with Over 65 vendors selling unique items including clothes, houseware, jewelry, holiday decorations, art, toys, wine and more. $15 admission includes a glass of Truckee River Winery wine and an edible treat.

From Soroptimist International of Truckee Donner
Downtown Holiday Festival and Bud Fish Tree Lighting
November 18th | 4:15-6:00 pm | Downtown Truckee
Celebrate the Holidays in Historic Downtown Truckee! For 45 years the Truckee Downtown Merchants Association and Truckee Rotary have collaborated to share in honoring Truckee's community. 600 small trees are decorated by local elementary school students. The night culminates in the lighting of the traditional Bud Fish Tree Lighting Ceremony in remembrance of this beloved Truckee community member.
From Truckee Downtown Merchatns Association
7th Annual Wild & Scenic Film Festival
November 18th | 5:30-9:00pm |  Truckee Community Arts Center
Join Mountain Area Preservation for the 7th Annual Wild & Scenic Film Festival hosted in Historic Downtown Truckee on Friday, November 18th, from 5:30 to 9:00 pm at the Community Arts Center. This year's festival theme is Currents of Hope, featuring awe-inspiring, award-winning films about our unique natural world, the need for activism, and outdoor adventure with a cause! The Wild & Scenic Film Festival hosted by MAP is a family-friendly event focused on utilizing film to promote stewardship, activism, and positive change. The festival will include food, drinks, and a raffle to benefit MAP!
From Mountain Area Preservation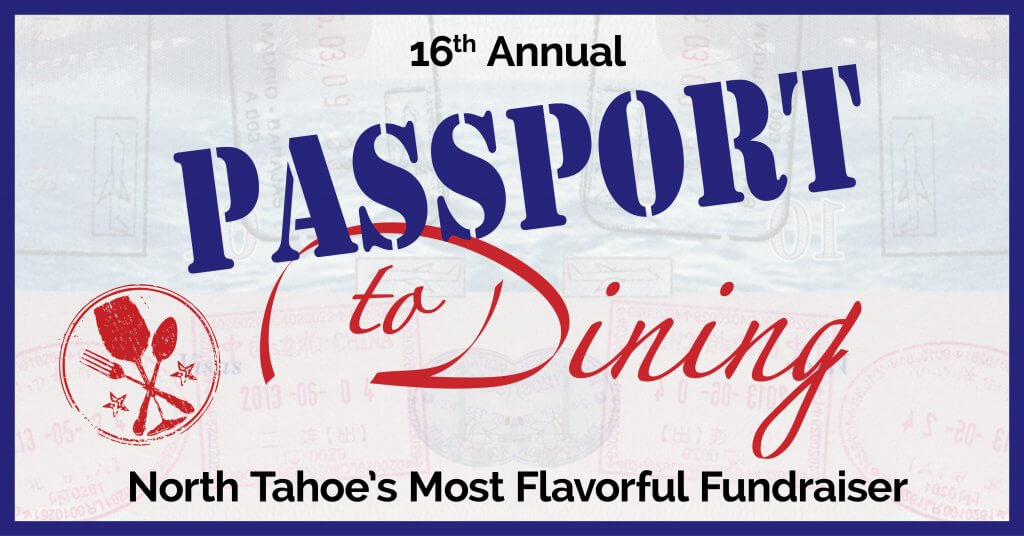 16th Annual Passport to Dining
November 10th  | 6-9pm |  North Lake Tahoe Community Events Center
Enjoy a delicious and fun evening of unlimited tastings to excite the palate – featuring up to 30 tasting stations including restaurants, caterers, breweries, and wineries. While enjoying tastings, attendees may purchase raffle tickets and bid on silent auction items and packages. The auction and raffle are recognized as one of the best in North Lake Tahoe featuring Northern California Getaway Packages and many additional valuable items.
Presented by the North Tahoe Business Association
2022 Cross-Country and Backcountry Ski Swap

November 12th | 9am – 4pm | Tahoe Cross-Country Lodge

A major fundraiser for TCCSEA youth programs, the annual Cross-country & Backcountry Ski Swap is happening November 12. This is a one day event and no pre-registration is required. Your donations allow us to fulfill our mission of promoting a healthy, outdoor-oriented lifestyle for children and adults through education, cross-country skiing, and other self-powered recreation. Whether you're brand new to cross-country skiing and snowshoeing, or you're a seasoned powder hound, we look forward to helping you find what you're looking for. If you'd like to seel your geat at the Swap, we can do that too.
From Tahoe XC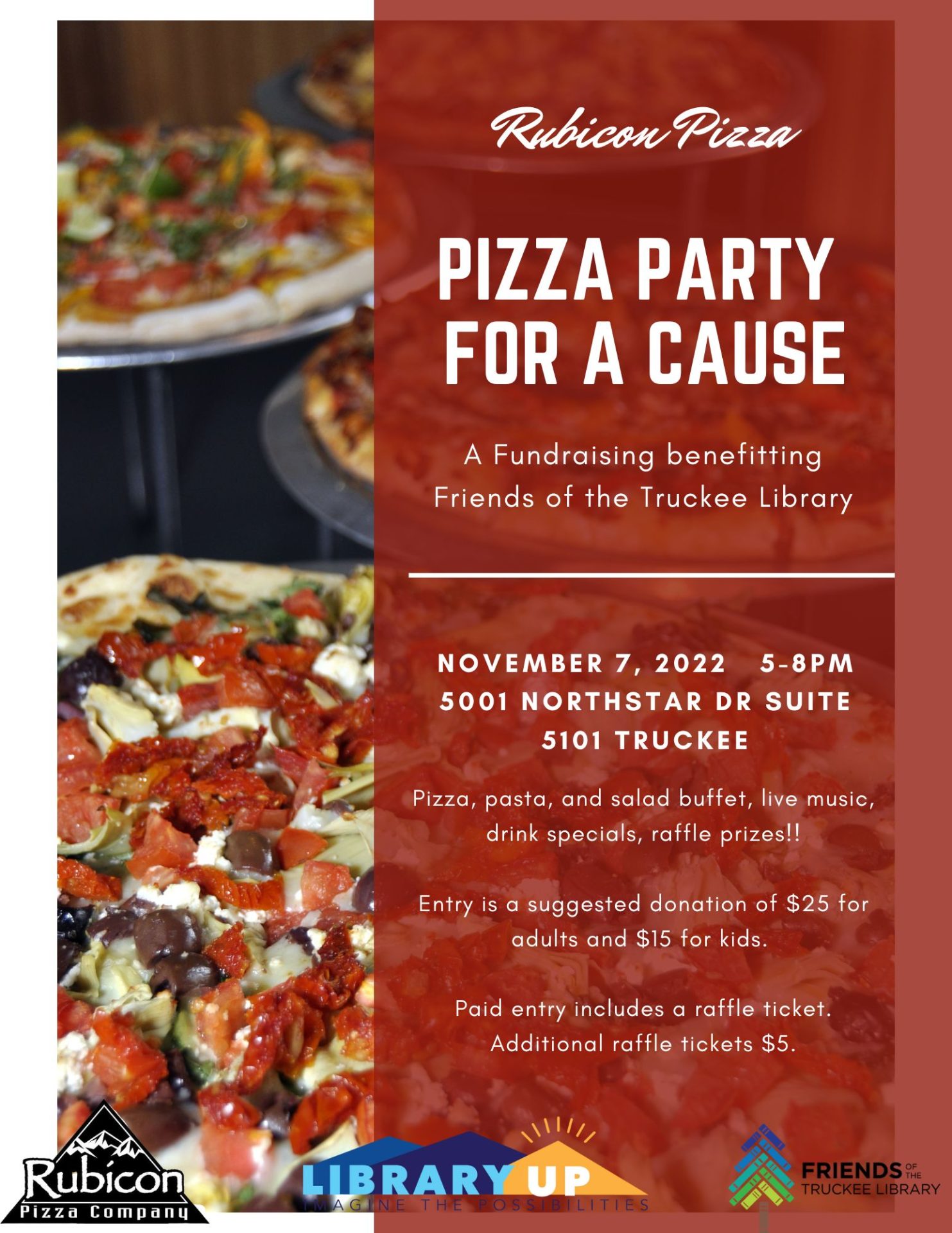 Rubicon Pizza's Fall Fundraiser Feast

November 10th |  5-8pm | Rubicon Pizza at Northstar

Join us for an evening of family fun, on Thursday, November 10th from 5:00-8:00 pm, for an epic pizza party benefitting Friends of the Truckee Library and its New Library & Cultural Center campaign. We are working towards a new, modern library and community hub, come be a part of it!
From Truckee Friends of the Library
Palisades Tahoe Ski Resort Opening Day

November 22nd | 9am-4pm | Palisades Tahoe Ski Resort

Come kick off the season with us! Palisades Tahoe is scheduled to open for skiing and riding on November 22, 2022. We can't wait to welcome you back to our mountains. We'll be updating this page throughout the fall season as we know more about what to expect.All operations are weather & conditions permitting.
From Truckee Friends of the Library
This Blog has been authored by Christopher Botto