Memorial weekend is the kickoff to summer activities in Tahoe and we typically see a flood of new properties come on the MLS as well.  In past years the holiday weekend isn't as busy as expected, but this year feels different.  Coming off of a great ski season, sellers are very motivated to showcase their properties and buyers are engaged and looking for a piece of Tahoe to enjoy this summer.
The weather is looking really nice for the weekend with sunshine and high 60's forecasted. Here are a few fun events you can attend if you find yourself enjoy the fresh mountain air this holiday weekend.
Activities/Events:
The Little Big
On Saturday, May 28th the Truckee Bike Park is hosting The Little Big.  This is a ridestyle event for all ages with clinics for riding dual slalom, dirt jumping and women's skills sessions for all levels.  There will also be a Pumptrack Jam and Freeride that my boys are very excited about!  This event is great for the entire family and such a fun part of our growing community.  The boys wanted to go out and practice today to be ready.  Make sure to click on the link above for the schedule of events.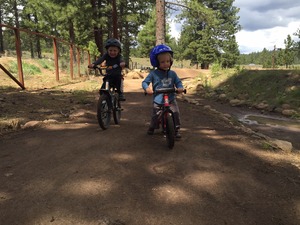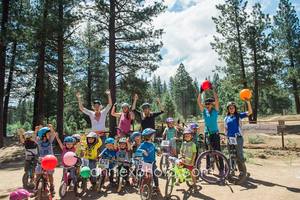 Truckee Home & Building Show
The Truckee High School will be the host site for the Truckee Home & Building Show this Saturday and Sunday, May 28th and 29th from 10am to 5pm.  There will be over 150 displays and demonstrations and you will find everything you need to build, remodel, landscape and decorate your mountain home.  You will be able to learn about green building practices and sustainable living concepts, and there will also be information on all of the great recreation activities to enjoy in Truckee/Tahoe.
PICK OF THE WEEK:
Join us Sunday, May 29th for the Spring Collection Luxury Home Preview Tour.  Tour a collection of the best offerings within the exclusive resort communities of Gray's Crossing, Old Greenwood, Mountainside at Northstar, Northstar, with the additional opportunity to view a Lakefront Estate in Tahoe City.
You will also have the chance to discover the opportunities in the Village at Northstar, the resort's energetic social center.
This is a great opportunity to see many picks of the week with these unique offerings.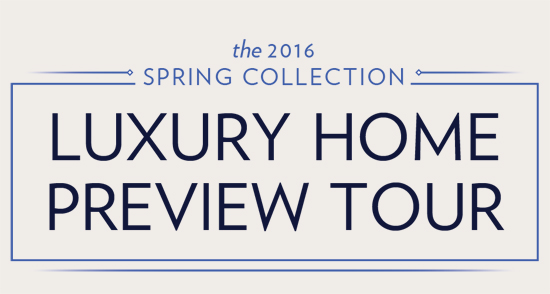 New listings in the last 7 days:
Northstar:
2 new listings: Click Here to View Listings
Martis Camp:
2 new listings: Click Here to View Listings
Lahontan:
3 new listings: Click Here to View Listings
Gray's Crossing:
1 new listing: Click Here to View Listings
Old Greenwood:
7 new listings: Click Here to View Listings
Schaffer's Mill:
No new listings
Squaw Valley:
4 new listings: Click Here to View Listings
Lake Tahoe (North, West & East Shore):
20 new listings: Click Here to View Listings
We hope to see you in Truckee/Tahoe enjoying the holiday weekend.  Please don't hesitate to call if you or any friends would like to view properties and as a reminder there is no RSVP required to attend the Luxury Tour. See you this weekend!