The trip to the top of Rowtown Peak and back down again will take you through bright green meadows filled with wildflowers, cool, dark forest and up to the top of Rowton Peak with views of Serene Lakes, Van Norden Meadow, the deep canyon of the North Fork of the American River, and much more. Higher elevations mean later summer wildflowers and less dust than lower trails, so this is a great option to beat the heat.
Start at the Hoelter Hall Trailhead, which is off Soda Springs Road, about 2 miles from Old Highway 40. Drive up the short dirt road to the parking area and trailhead. There are numerous options to get to the top of Hoelter Hall from here, but turning left from the trailhead will take you through Bogus Basin, which remains lush and verdant in the summer months. You'll be using parts of the Claim Jumper cross country ski trail before joining the Royal Gorge Rim Trail as it gently climbs toward Razorback Ridge with views back to Serene Lakes below and Castle Peak beyond.
As the trail reaches the ridge, a bench makes for a perfect rest spot looking south over the American River Canyon and toward Granite Chief Wilderness. One last push through mules ear will bring you to the top of Rowton Peak, with a summit marker and even more views including Devil's Peak to the west.
Hikers can take a hike-only trail down to a natural arch to the west of the peak, while mountain bikers can go back down to the Royal Gorge Rim Trail to complete the loop. For maps, directions and more information, click here.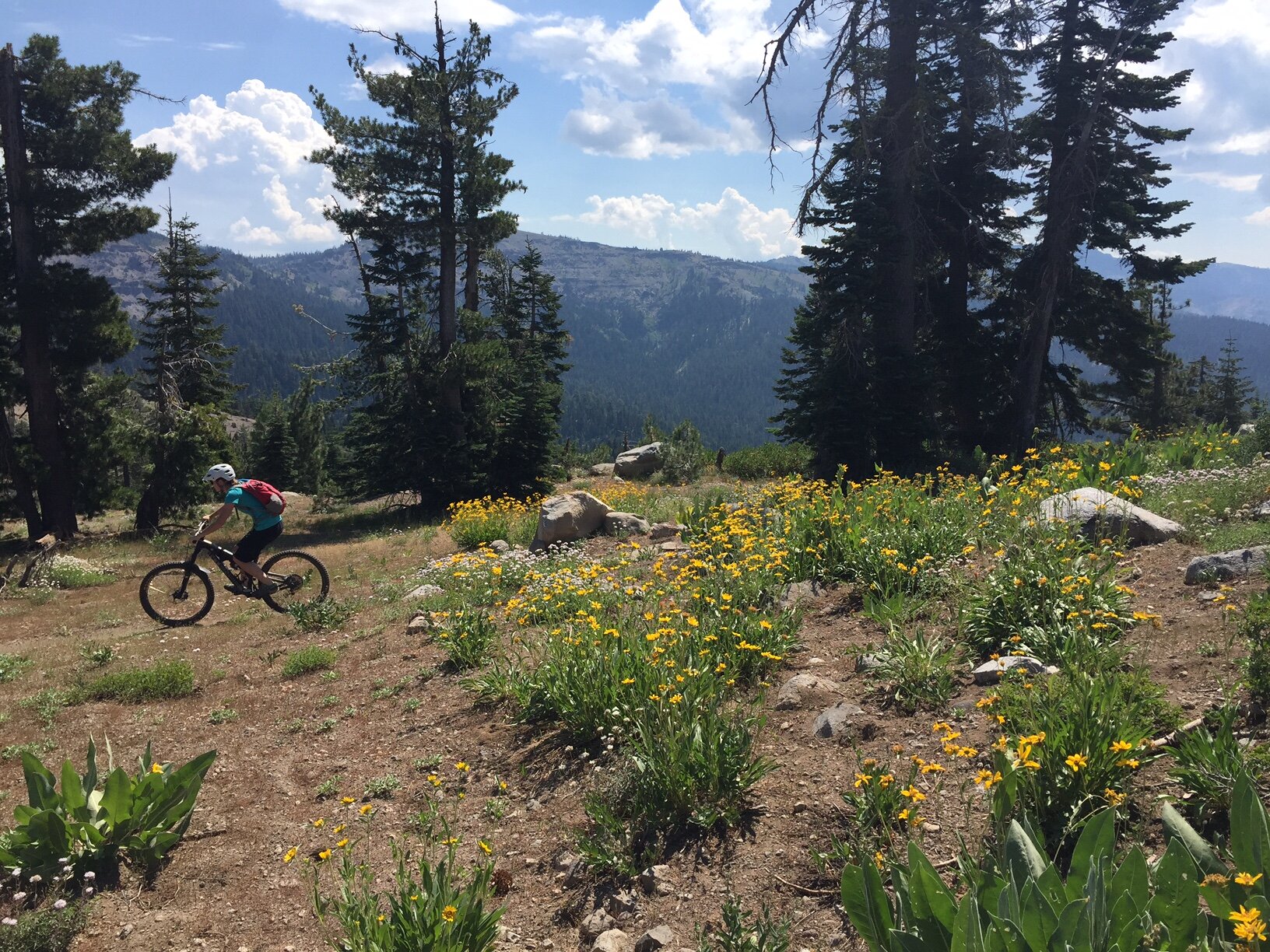 Post courtesy of: Truckee Donner Land Trust