Old Greenwood Golf Course:
I am very excited to report that Old Greenwood golf course opened last Friday and it is in some of the best opening conditions you will find.  The Director of Agronomy, Jason DeHerrera, has been working around the clock and it shows with the greens rolling at a very healthy speed and putting true.  If you don't have the time to tee it up, or you just want to loosen the muscles, you can pay a daily fee for range use at Old Greenwood to knock of the rust and get the swing lubed back up for the season.  Don't forget about the world class Old Greenwood Golf Academy with Keith Lyford, a top 100 Golf Teacher by Golf Magazine every year since 1998.  He offers just about every program you could dream of for golf instruction and game improvement.  Keith has an incredible staff with PGA professionals offering private lessons, clinics, group packages, 5-minute tune-ups, corporate golf weeks and much more.  If you are an NCGA member, you will be able to play Old Greenwood for $120 in the prime tee time slots of 8:00 to 1:50pm until June 16th.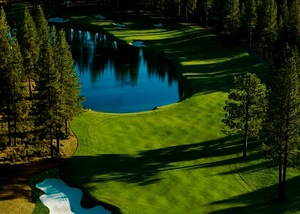 Gray's Crossing Golf Course:
Gray's Crossing will be opening for the season today Friday May 13th.  Spring golf is one of my favorite times of the year as the Sierra Crest is still holding snow and offers incredible views once you reach hole # 5 a par 4 that will not disappoint.  If you are an NCGA member, you can take advatage of the two course special with Old Greenwood and Gray's Crossing for $200 from opening until June 16th.  Here is a link to the details: NCGA Two Course Special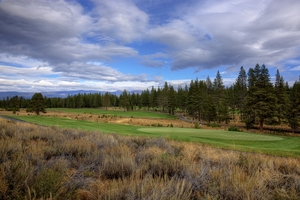 PJ's Bar & Grill at Gray's Crossing actually opened a week before the course on May 6th and they are serving breakfast, lunch and dinner in what I believe is the best outdoor dining in Truckee.  After a round of golf, bike ride, or hike, enjoy a beverage around the fire pit and event lawn while taking in the alpenglow and breathtaking views of Mt. Rose and the Carson Range.  PJ's offers something for the entire family with indoor/outdoor seating, sporting events on the multiple televisions, an event lawn for the kids to stretch their legs and classic bar top experience with friendly Bartender's.  Not a bad way to watch the Warriors in the NBA playoffs as well.